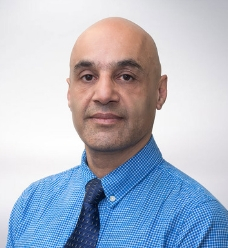 Learn More
Hamid ShukurDirector of OperationsPortland Oregon officeCall: 503-470-0779
Brief info
Ham is our operations director in Portland Oregon. He is a software engineer with over 21 years of experience in information technology and security industry. He has worked for the same semiconductor company for over 21 years while consulting with ADS for the same number of years. He has held many different leadership positions. He is a security and IT professional who is passionate about producing great quality solutions. He thrives on being hands on and leading by example.
His project management skills allow him to understand the business case and setup priorities appropriately and complete all security related tasks on time and with highest degree of quality.
He is a creative problem solver who seeks alternative and better solutions for complex security problems. As an effective and compassionate team leader and team player, he has all the skills needed to communicate effectively with security professionals and our valued customer.
Over the past 20 years, Ham has worked with ADS as a consultant. He has worked with ADS's management to solve security challenges as well as bringing in and implementing advanced technologies. He has ensured that ADS is well positioned to provide our clients with advanced reports and access to private portals and other technologies.
He is now working full time with ADS as operations manager and strategic partner.
Portland Oregon office
Cell: +1(503)-470-0779