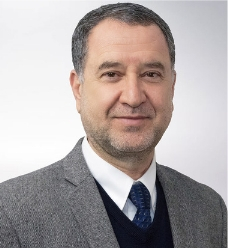 Learn More
Masih Jalala (MJ)Owner, Manager California Call: 510-714-1797
Brief info
Masih Jalala has been working in Security industry since 1994. He has a BS Degree in civil engineering and has worked as a transportation engineer. But his real passion has always been in security industry and security solutions. He takes pride in understanding problems and effectively solving them. His engineering mindset and approach has contributed to his success in solving complicated and challenging security problems.
He started working in Los Angeles as Armed and Unarmed security professional. He then transitioned into supervising other security guards. He was later promoted to security operations Manager.
MJ has extensive experience and knowledge in analyzing security situations. He has all the tools and experience needed to implement the most effective solutions to eliminate the security challenges our clients are faced with.
With more than 30 years knowledge and leadership experience in security industry, he has well positioned himself in getting directly involved with our clients and our community leaders. He has been working to better understand and mitigate security challenges that effects business in our local communities.
He has owned and operated his own security business for the past 25 years. He initially owned a successful security business in Phoenix AZ. He then moved to Bay Area and continued with security business. He launched ADS and positioned it to become a successful company.
California Office
Cell: 510-714-1797