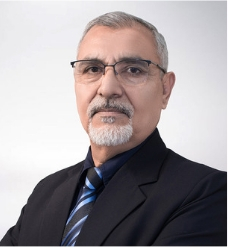 Learn More
Matiullah Murad Director of Operations San Antonio, Texas officeCall: 210-714-3030
Brief info
Matiullah Murad is our director of operations at San Antonio Texas office. He is an accomplished manager with over 30 years of management experience in several overseas companies. During the past 30 years, he has been managing projects and teams of professionals and has been a contributor in implementing standards.
Murad has been working hard to manage our daily operations and has been working on integrating with the local communities in San Antonio Taxes. He is working hard in supporting our security professionals and our valued clients. He has all the experience needed to efficiently respond to any security issues and implement immediate and effective solutions to mitigate the issues.
Murad communicates in multiple languages and takes pride in working with people from all different backgrounds. He strives in multi-cultural environments.
San Antonio, Texas office
Cel: +1(210)-714-3030